The landscape architecture major is focused on the pursuit of resilient, sustainable and joyful places through teaching and research. Our collaborative and multidisciplinary community believes the field has transformational potential in the pursuit of solutions to big challenges through design solutions that demonstrate an understanding of ecology, the inclusion of diversity, respect for heritage and address the need for equity in the environment.
College

Hours Required

120 credit hours

Minors Available
The Nebraska Difference
Only LAAB-accredited program in Nebraska
90% of students graduate in four years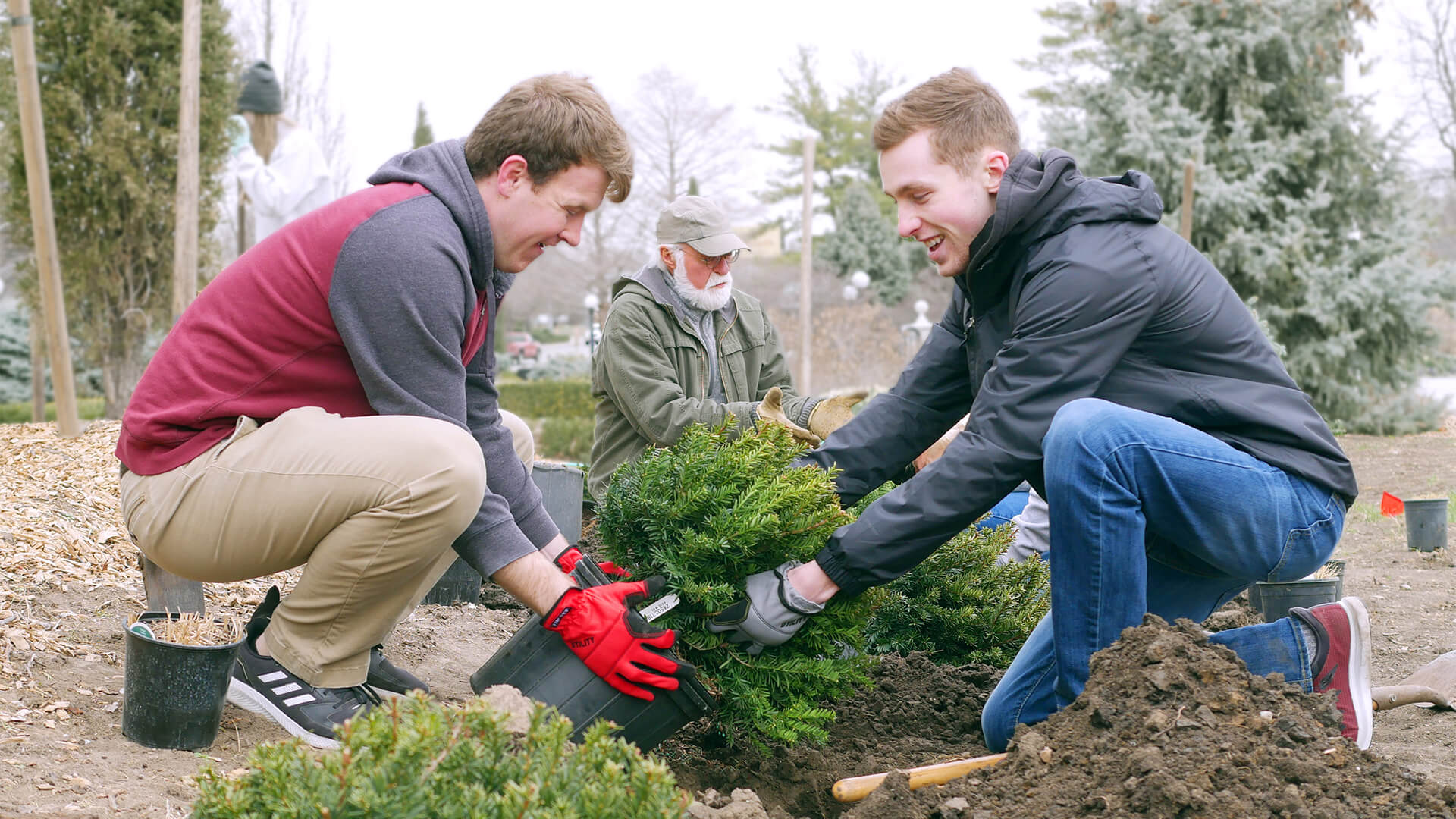 Program Features
Cross-disciplinary Studios 
Throughout the program, you'll engage in project-based experiential learning in design studios, which culminates in the fourth year of 'collaborate' and 'integrate' design studios. In studio, designers express and explore ideas, generate and evaluate alternatives and ultimately make decisions and take action. You don't have to wait to make a difference.  
Undergraduate Research 
Every person and every interaction matters. Our program is designed to foster leaders and innovators. We pair your interests and goals with engaging, faculty-led undergraduate research projects, such as assisting parks with master planning, working with sites on lead pollution mapping and digitizing records for a geo-referenced database. 
Collaborative Curriculum
We grow flexible, nimble and strong minds. Our studios regularly travel to see firsthand outstanding examples of landscape architecture and collaborate with service groups, community parks and recreation departments on site designs, master plans and idea exploration.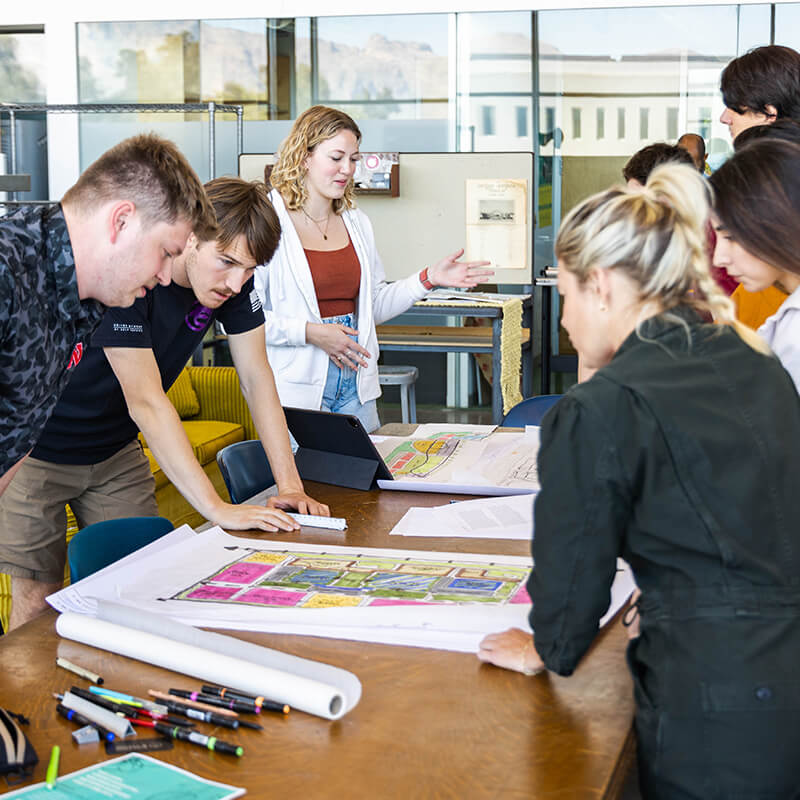 Notable Courses
Design Studio I, II, III, IV (LARC 210, 211, 310, & 311)

Second and third-year design studios. Work as an individual and in teams to inventory sites, research precedents and engage in site design of meaningful environments.
Site Systems I: Materiality in Landscape Architecture (LARC 230)

The designed environment is made of tangible things that frame and describe the nature of space and place. This course explores materiality through hands-on experience.
Site Systems II: Site Engineering (LARC 231)

The aesthetics and functional requirements for manipulation of ground to execute successful water management and activity facilitation.
History of Landscape Architecture (LARC 241)

This foundational theory class introduces you to the ongoing legacy of landscape architecture and the ideas that underlay our cultural landscapes.
Design Studio: Collaborate (DSGN 410)

Collaborate with students and faculty from architecture and interior design to explore dialogue between the design disciplines in the creation of new designed environments.
Design Studio VI (LARC 411)

Advanced studio; research design issues, explore state-of the art solutions and learn how design, performance and requirements inform successful solutions in today's world.
Huskers Do Big Things
Internships
OLIN, Philadelphia, Pennsylvania
Turenscape, Beijing, China
Kimley-Horn, Fort Worth, Texas
Parks and Recreation, Olathe, Kansas
HOK, Kansas City, Missouri
Careers
Clark Enersen, Lincoln, Nebraska
Community Works Design Group, Riverside, California
HDR, Omaha, Nebraska
Lincoln Parks & Recreation, Lincoln, Nebraska
OJB, Dallas, Texas
National Park Service, Denver, Colorado
Graduate Schools
Master of Community and Regional Planning, University of Nebraska–Lincoln
Master of Landscape Architecture, Washington University
Master of Urban and Regional Planning, California State Polytechnic University
Master of Landscape Architecture, Harvard University
Master of Landscape Architecture, UT Austin
Master of Landscape Architecture, Harvard University
Academics & Experiential Learning
Work on real-world, hands-on projects and build physical mock-ups of site designs.
Help community groups and public organizations visualize potential futures.
Career Preparedness
Develop technical skills required for the implementation of professional landscape architecture design projects.
Hone fundamental design abilities, including research, programming and creative problem solving to land your dream job.
Community
Engage in our first-year Responsible Design Learning Community alongside peer mentors.
Participate in landscape architecture-specific, multidisciplinary and student organization opportunities inside and outside the college.
Have Questions?
We're Here to Help
If you have questions about the Landscape Architecture major or navigating the application process, contact us.
Contact Name

Leslie Gonzalez

Contact Title

Undergraduate Admissions Coordinator & Advisor 

Phone

Email